What are the different types of metal prints? Here's what you should know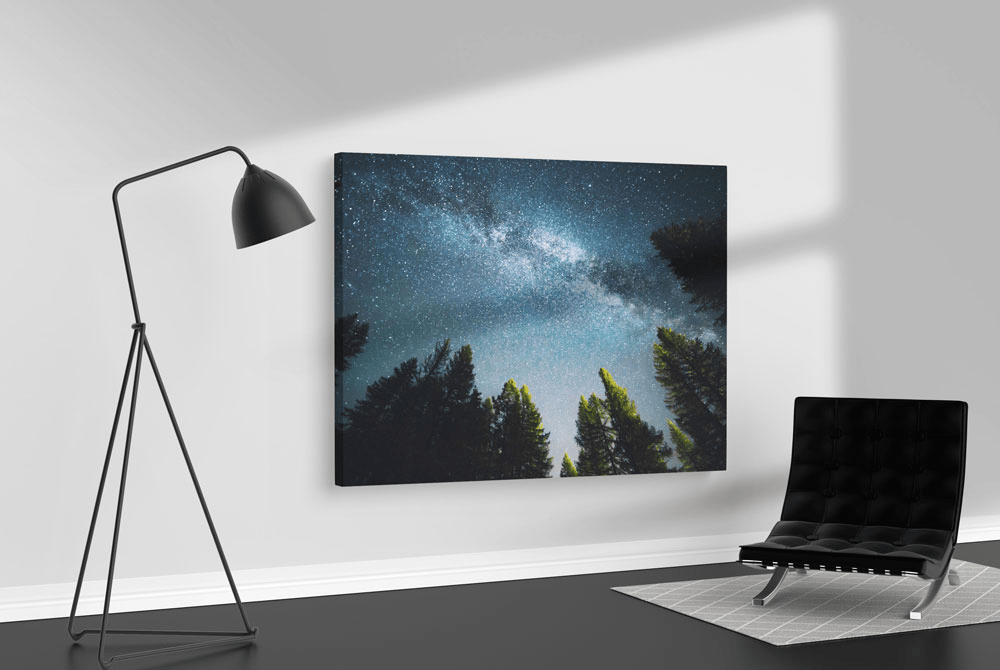 Metal prints are an excellent way to preserve digital photos in a tangible and viewable form. Artists and photographers often turn to metal prints as a stylish and authentic way to display photographs. The strength of aluminum combined with the depth of ink-infused prints allows metal prints to be placed indoors or outdoors, where they can be met with adoration and fanfare. Not only can anyone create metal wall prints out of digital photos, but aluminum pictures are highly durable, resistant to warping, stainproof, and extremely attractive. It is hard to turn away from the sheer decorative brilliance of a metal print, so if you enjoy being the source of neighborhood chatter, this new innovation is for you. Available in several types, wraps, and colors, aluminum photo prints are the best-kept secret of the photography industry.
What Should You Know About Metal Prints?
Metal prints are digital prints that are transferred or infused into a sheet of aluminum, which is why some people refer to them as photography on aluminum. Each step of the process is intricate and measured so that each aluminum photo print is breathtaking and magnifies the integrity of the original image.

From vibrant landscapes to high-contrast artistic prints that shine stronger from aluminum, we produce metal prints that hang in exhibitions, offices, homes, and gallery spaces. Customers can order their metal prints by uploading a high-resolution image file to our website and choosing the appropriate options to customize their metal prints.

We then utilize innovative metal printing products, high-end inks, and top-shelf aluminum sheets to create a product that thrills casual customers and meets the high-end requirements of professional artists.
What Are the Different Types of Metal Prints?
As an industry leader, we offer a range of metal prints designed to meet the needs of professional and amateur photographers. Our products include the 3DHD Aluminum metal print, HD Infused metal print, and UV Direct Print, each of which complements and adds an extra sheen and vibrancy to existing photos. State-of-the-art technology allows ink pigments to deeply bond into the aluminum sheet, creating an industrial-chic result that pairs well with high-contrast prints and vibrant digital prints.
HD Infused Aluminum Metal Print

The HD Infused Aluminum Metal Print is exceptionally lightweight and thin, making it easy to store, transfer, and display as needed. It's an excellent choice for gallery prints, but amateur photographers also enjoy the simple mounting process. Extremely fade resistant, the colors captured by this metal print will stay vivid and clear for over a century allowing each print to have the potential to become a collectible.
3DHD Infused Aluminum Metal Print

The 3DHD Infused Aluminum Metal Print offers a canvas-like metal print that replicates traditional wall prints in shape and wrap options while also enhancing the quality of your digital prints by offering suburb image quality, scratch-resistance, and glare free-free finish. Completely chemical resistant (so safe to wipe off with dusting products on occasion), the 3DHD Infused Metal Print sets the industry standard for image clarity and vivid color presentation.
UV Direct Aluminum Metal Print

The UV Direct Aluminum Metal Print utilizes a DiBond composite base to create a durable product that is well-suited for outdoor and indoor display. All ink products are highly UV resistant, allowing colors and prints to withstand the weathering effects of sunlight and precipitation. Customers can choose between white or silver aluminum sheeting to brighten a print's luminosity or soften the industrial sheen of the final product.
What Are the Different Printing Processes?
While interrelated to the metal type, there are several printing methods to explore while looking at metal prints online. These include Dye Sublimation infused and UV-LED Direct. We offer both ways to meet each individual customer's needs without sacrificing quality or durability. We also believe that these two printing processes can dependably create crystal clear, shining images every time. Art critics and those with an artistic eye usually judge a metal print's integrity by its clarity and luminescence, and both of these methods create award-winning results.

While dye sublimation has been briefly described, it is interesting to break the process down a bit more. The image is usually first printed onto transfer paper, and then the ink is sublimated into the metal print via a mixture of intense pressure and heat. This allows the ink to bond deeply with the aluminum and becomes part of its properties. The process is very similar to how you might transfer a print onto a fabric shirt.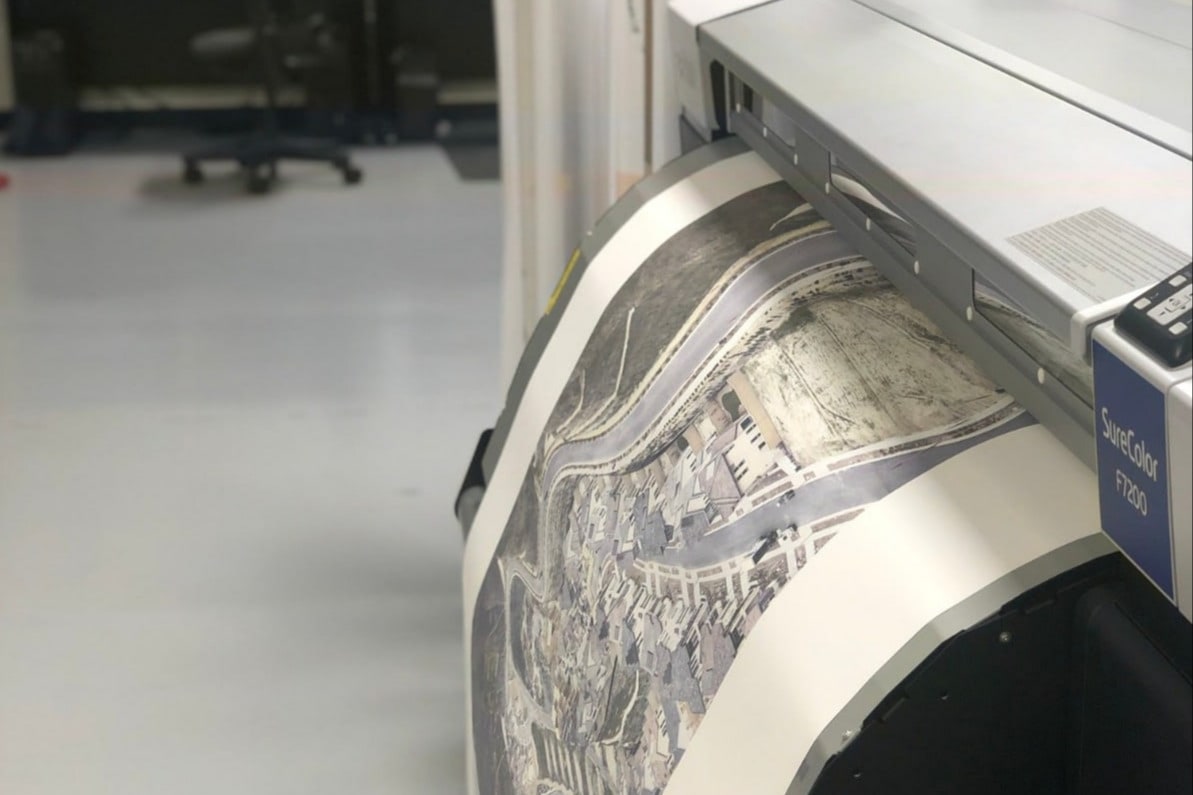 The benefits of dye-sublimation include water and scratch resistance along with an aluminum photo print with the potential to last for more than 100 years. When high-quality coating and photo paper is utilized, the image can retain its crisp value and compete with paper prints. Customers intrigued by dye-sublimation will want to take a closer look at our HD Infused Aluminum Metal Print, or 3DHD Infused Aluminum Metal print.

Direct printing is the second option for creating memorable aluminum photo prints. This method requires using a Flatbed UV printer that glides across the aluminum sheet much like an inkjet scanner. The image is then printed directly onto the metal surface line by line. The application of ink straight to metal adds extra artistic flair, and the UV resistant ink tends to hold up well for indoor and outdoor use. However, the image is not scratch resistant, and often the resolution is lower than other competing printing methods.

This can be corrected by the use of cutting-edge aluminum printing technology. Customers who are just starting to explore the beauty of metal printing online often choose our UV Direct Aluminum Metal Prints as a jumping-off point. We take pride in ensuring that budget never interferes with creating high-end metal prints you can be proud to hang around your home.
How to Hang Metal Prints on Walls?
Our metal prints do not require customers to purchase any additional hanging hardware. Each metal print is equipped with an aluminum Z-clip or an inset clip. All clips are fitted and positioned to the size of each individual metal frame to ensure all pictures can be securely mounted in any space. If you are ready to experience the beauty and ease of metal prints, upload a digital file and give our photo print editor a try. With a wealth of choices and customizable options, once you create one metal print, you will be back for more.